Absolutely best weaning failure article
Tobin's review of the weaning meta-analysis and MAs in general (Crit Care Med 2008;36:1) and a great recent editorial on minimal vent settings
ccm 2008 multi-center SBT protocol
Weaning from Mechanical Ventilation
Most patients fail weaning because of excessive respiratory loads leading to muscle fatigue.
Factors that predispose to increased respiratory load
Increased dead space ventilation
Excessive CO2 production-from excessive carbohydrates in nutritional support or disease state
Dynamic Hyperinflation-flattens the diaphragm and puts respiratory musculature in less than optimal state
Phrenic nerve dysfunction-seen especially in post CABG patients
Critical Illness Polyneuropathy
Acute necrotizing myopathy-seen in patients receiving NMBAs and/or steroids
Metabolic abnormalities-potassium, magnesium, calcium, and phosphate
weaning can be complicated by many factors associated with long-term CMV that cause respiratory pump failure, such as sedation overhang, sleep deprivation, psychological factors, malnutrition, bronchoconstriction, and neuromuscular problems
When PaO2/FiO2>150-200 on FiO2<50% and PEEP≤8
No pressors
spont breathing
5 miutes of CPAP 5 then rapid/shallow <105-120
if pass
30-120 minutes of spont. breathing trial
Predictors of successful weaning
Clinical judgment alone has PPV of 50% and NPV of 67% (Stroetz and Hubmayr)
Physicians usually wait too long as opposed to acting prematurely
Frequency/VT (RSBI)
<100 (105)
increased time to wean in a study when added to SBTs (Crit Care Med 2006;34:2530)
For ED, Deblieux uses <60
PaO2/FiO2
>200
PEEP
≤5
Cough with suctioning
Maximum Inspiratory Pressure (PIMAX)
if less than -30 predictive of successful wean if greater than -20, predictive of unsuccessful wean
Leak Volume on Cuff Deflation
after extubation, ~5% of patients develop laryngeal edema.  Absence of a leak with cuff deflation is predictive of laryngeal edema.  Look for at least 110 cc of leak averaged over three lowest volumes.
The average duration of translaryngeal intubation was 28.1 ± 17.6 days. The incidence of severe laryngeal edema was 36.8% (35/95). We chose 140 mL as the threshold cuff-leak volume below which edema is indicated. The rate of cuff-leak test positivity was 38.9% (37/95). The sensitivity and the specificity of the test were 88.6% and 90.0%, respectively. The positive and negative predictive values were 83.8% and 93.1%, respectively. Patients who developed severe laryngeal edema had a smaller leak volume than those who did not, expressed in absolute values (53.9 ± 56.2 vs. 287.9 ± 120.0 mL; p < .001) or in reltive values (10.1 ± 10.2 vs. 55.3 ± 22.7%, p < .001). The occurrence of severe laryngeal edema was not associated with age, gender, body weight, respiratory failure due to pneumonia, duration of translaryngeal intubation, endotracheal tube diameter, Acute Physiology and Chronic Health Evaluation II score, or history of self-extubation. (Crit Care Med 34(2), February 2006, pp 409-414)
weaning parameters
 (Yang, 1991)
a) f/Vt < 100 breaths/min./liter
(1) calculation:
(a) disconnect the patient from the ventilator for 1 minute

(b) measure the spontaneous minute ventilation and the respiratory rate

(c) calculate the average tidal volume (in liters) as the minute ventilation ÷ the respiratory rate

(d) f/Vt = respiratory rate ÷ average tidal volume
(2) in one study (Yang, 1991), this was the single best predictor of success in weaning patients from mechanical ventilation
(a) sensitivity 97%, specificity 64%
b) maximal inspiratory pressure (also mistakenly referred to as "NIF") more negative than -20
(1) sensitivity 100%, specificity 14%
c) minute ventilation (VE) < 10 liters/min.
(1) sensitivity 31%, specificity 61%
d) tidal volume (Vt) > 4 ml/kg
(1) sensitivity 94%, specificity 39%
e) vital capacity > 10 ml/kg

f) FiO2 < 40% with pO2 > 60 mm Hg
Methods of Weaning
attempt to decrease respiratory load to minimum possible
identify neuromuscular dysfunction
Progressively decreased PSV or T-piece trials were equally effective.
Once daily T-piece trials should probably be the standard, ~30 minutes with failures placed back on full support.
When evaluating IMV vs PSV vs spont breathing trials, the latter won handily NEJM 1995;332:345-50)
Tobin's Analysis of Rapid Shallow
Bayes theorem and the performance of f/Vt (Inten Care Med 2006;32:2002)   No Condition preventing liberation Rapid Shallow Breathing Index (Screening Test; will have false positives but should not have false negatives) Spont Breathing Trial Extubate and watch 24 hours
Reintubation Following Unsuccessful Weaning
10-20% of successfully weaned patients will require reintubation within 24 hours
Upper airway obstruction, excess secretions, respiratory failure, CHF, encephalopathy are among the reasons
Extubation
RSBI<105 (<75 if on ATC)
Extubation over airway exchange cath seems to ease reintubation in patients. (Anesth Analg 2007;105)
High Flow Nasal Cannula
Am J Respir Crit Care Med. 2014 Aug 1;190(3):282-8. doi: 10.1164/rccm.201402-0364OC. Nasal High-Flow versus Venturi Mask Oxygen Therapy after Extubation. Effects on Oxygenation, Comfort, and Clinical Outcome.
Steroids
another steroid for extubation study. (can j anesth 2008 / 55: 6 / pp 382–385)
for extubation: raise head 30 seconds stick out tongue squeeze hand open eyes
Extubation: good method for extubating patient with known difficult airway (patient may not breathe adequately after extubation; reintubation may not be possible) over jet stylet, tube changer, or airway exchange catheter; use tube changer to give patient 1 to 3 puffs per minute from jet ventilator while determining if he or she able to respire; if patient not ventilating adequately, use laryngoscope to slide new endotracheal tube into place over tube changer
Best Anesthesiology Extubation Technique
Appropriate extubation technique facilitates the clearance of secretions from the upper airway, avoidance of laryngospasm and maintenance of oxygenation. A period of oxygenation prior to extubation ensures that there is a pulmonary reservoir of oxygen to support metabolism for a few minutes following extubation. Mouth aspiration is employed to clear secretions from the upper airway.
When the patient is judged fit to extubate, the pressure in the breathing circuit is raised with manual pressure on the bag. Expansion of the chest must be achieved to provide enough air for an effective cough. If the patient is straining, considerable pressure may be required, is appropriate and may be employed safely. With the chest expanded, the cuff is deflated and the tube rapidly withdrawn while pressure is still being maintained. This maneuver should elicit an effective cough which clears any remaining secretions from the vocal cords.
Immediately following extubation, and before a breath of room air can be taken, the face mask is employed to continue the administration of oxygen. At the same time, forceful jaw thrust is provided using digital pressure very close to the external auditory meatus. This has the benefit of providing a clear airway in combination with a vigorous arousal stimulus.
The only caveat when using this technique is to "Never relax for a moment!" This technique, properly employed, is so effective that a patient may emerge, cough and respond to commands while being aroused, and then subsequently become stuporous, obstructed and hypoxic if left undisturbed. Trust me, I know! Stay vigilant.
Emergency Department Extubation
TRAUMA PATIENTS CAN BE SAFELY EXTUBATED IN THE
EMERGENCY DEPARTMENT.
Scott D Weingart, Division of Emergency Critical Care, Mount Sinai School of
Medicine, New York, NY; Jay Menaker,Hanh Truong, Kelly Bochicchio, Thomas
M Scalea, Trauma and Critical Care, Shock Trauma Center, Baltimore, MD
Introduction: Many trauma patients are intubated for causes that fully resolve during their emergency department (ED) stay. If these patients could be extubated in the ED, it would limit the need for intensive care bed admissions and possibly allow discharge from the hospital. Hypothesis: We hypothesized that the extubation of patients in the Emergency Department would be safe and limit the need for hospital admission. Methods: Data of adult trauma patients who were intubated and then extubated in the ED during a 1 year period at a single trauma referral center were prospectively collected for a quality initiative. Two trained abstractors retrospectively reviewed these data and additional information from the trauma registry and patient charts. The primary outcome was the need for unplanned reintubation during hospitalization. Additional outcomes were disposition and complications from the extubation. Results: 50 eligible patients were included in the study. Reasons for the intubation included 24 patients (48%) for combative behavior/decreased mental status prior to CT scan, 18 patients (36%) for sedation prior to the performance of a painful procedure, and 3 patients (6%) for seizures prior to CT scan. 100% (95% CI 91-100%) of the patients remained extubated, with no need for unplanned reintubation. Eight (16%) of the patients were able to be discharged from the ED prior to admission. Conclusions: Although our findings must be verified in larger, controlled studies, it appears to be safe to extubate patients in the ED, if the condition necessitating intubation has fully resolved. This practice can reduce admission rates and limit the need for intensive care unit beds for the patients who are admitted.(Crit Care Med. 2008;36(12S):46)
Post-Extubation Complications
Extubated patients are prone to aspiration because of vocal cord dysfunction for at least 8 hours after tube removal
Consider withholding oral feeds for 24 hours or until swallowing evaluation
Most common side effects are sore throat and hoarseness
Delayed sequelae are seen when ulcerations from the tube heal and cause laryngeal or tracheal stenosis.  High volume low pressure cuffs have sharply decreased the incidence of stenosis
consider extubation under these conditions— awake and responsive, adequate cough reflex, hemodynamically stable, minimal bleeding, normothermic (not shivering), adequate renal function, and weaning parameters met
gas ex
PaO2>60 on FiO2<0.4
Aa gradient <
PaO2/FiO2 ratio
Vital Capacity 10-15 cc/kg
NIF better than -40
Minute Vent <10 L/min
Rapid Shallow Breathing index
trials of spont breathing
can get negative pressure pulmonary edema from struggling against closed or swollen glottis
prospective study included 76 patients with endotracheal intubation for more than 12 h. The leak, in percent, was defined as the difference between expired tidal volume measured just before extubation, in volume-controlled mode, with the cuff inflated and then deflated. A gas leak around the endotracheal tube greater than 15.5% can be used as a screening test to limit the risk of re-intubation for laryngeal edema. (Intensive Care Med. 2002 Sep;28(9):1267-72.) Leak test is only 80% sensitivie
Work of Breathing
Work can be defined as the force needed to effect a change. For instance, if one were to push a chair from one side of the room to the other, the amount of work necessary for this action could be determined by measuring how much pressure was applied to the chair and how far the chair is moved. Thus, work in this example would be calculated as force x distance. WOB can be expressed in a similar format, with force being expressed as the pressure that is required to effect a change in volume and similarly could be expressed as pressure x volume, where pressure is the effort or force generated by the respiratory muscles or ventilator, and volume is the amount of gas exchanged as a result of the force applied.
The work load placed on the respiratory muscles is minimal during quiet breathing, accounting for approximately 5% of the total body oxygen consumption.[1] Even under stress, a normal individual will be able to increase their ventilation with only a moderate increase in total work. This is testimony to the amazing configuration of the respiratory apparatus.
For the patient receiving mechanical ventilation, the work necessary for effective ventilation can be visualized as either physiologic work or imposed work (Table 1).
Table 1. Classifications of Work
Total Work of Breathing = Physiologic + Imposed Physiologic Work of Breathing = Elastic + Nonelastic Imposed Work of Breathing = Ventilator Demand Valve + Circuit + Artificial Airway
Physiologic Work of Breathing
Much of what we know about the about the WOB originates from the early works of Otis and coworkers.[2] They partitioned the WOB into those forces required to overcome the elastic resistance and the frictional resistance of the lungs, chest wall, and airways. The elastic component is primarily influenced by inward recoil of the lungs and the outward recoil of the chest wall. Elastic work is performed primarily during inspiration to expand the lungs and chest wall, which creates a pressure gradient to move gas into the lungs. Factors that contribute to the elastic WOB include the compliance "stiffness" of the pulmonary tissue, inward recoil pressure of the chest wall, and resistance offered by the abdominal cavity. Patients who have an underlying disorder that results in decreased lung or chest wall compliance will require more work to effect a given change in tidal volume. Included in this group are those with decreased compliance secondary to pulmonary infiltrates, fibrotic parenchymal disorders, atelectasis, and abdominal distention.
Energy to overcome the frictional forces during quiet or active breathing is primarily directed at overcoming flow resistance created in the airways. This frictional component is often referred to as the nonelastic WOB. Nonelastic work loads are generated in the airways as gas flows through them during inspiration and expiration. Typically referred to as airways resistance, this work load is primarily influenced by the caliber and configuration of the airways. Acute chances in airway resistance may occur with accumulation of airway secretions, constriction of airway smooth muscle, edema, and inflammation of airway mucosal lining as seen during an asthma attack. Additionally, aspiration of foreign bodies or narrowing of the airway from extralumunal compression also increases the nonelastic WOB. Chronic changes in airway caliber are frequently seen in patients with chronic obstructive pulmonary disease (COPD), especially those diagnosed with chronic bronchitis. In these patients, the airway loses some of its natural rigidity, through repeated infections, and may partially collapse.
In normal individuals, approximately two thirds of the total WOB can be attributed to elastic forces and the remaining one third to nonelastic (frictional) forces (Table 2).[3] The majority of the physiologic WOB is performed during inspiration due to the natural recoil properties of the lung and chest wall that provide energy for exhalation. However, patients with COPD may experience an increased WOB during exhalation. These patients present a different challenge when considering their ventilatory workloads. While inspiratory work loads may be normal or even reduced, it is expiratory work that becomes elevated. Normally, the inherent elastic recoil of lungs performs the greatest portion of expiratory work; thus, the respiratory muscles are thought to be in a resting state during this period. However, with a loss of elasticity, as seen in pulmonary emphysema, this natural recoil effort is compromised and the patient is required to use their respiratory muscles to aid in exhalation. In addition to a loss of pulmonary elasticity, these patients often experience an increase in resistive work during normal or forced exhalation as pleural pressure increases, causing the airways to narrow. The viscosity of gas, especially during mechanical ventilation, is not a major determinant in the WOB. However, special gas mixtures containing helium have been used to specifically reduce airways resistance.
Table 2. Physiologic Force Factors
Elastic Work Forces Resistive Work Forces Thoracic elastance Airway resistance Lung elastance Gas viscosity
Imposed Work of Breathing
The imposed WOB refers to the forces required from the patient to initiate and terminate gas flow from the ventilation (Table 3). This "imposed" work is in addition to physiologic work and is affected by the response of ventilator's demand valve to patient trigger effort (sensitivity), the matching of inspiratory flow to patient demand (synchrony), and resistance from the artificial airway.
Table 3. Imposed Work of Breathing Factors
1. Response of ventilator to patient effort    a. Sensitivity — trigger effort    b. Synchrony — matching of ventilator flow to patient demand 2. Frictional resistance from the artificial airway (nonelastic imposed work).
Sensitivity refers to the effort required from the patient to signal the ventilator for delivery of a mandatory breath. This effort, usually referred to as trigger effort, can either be in the form of a drop in pressure "pressure trigger" or from a change in measured flow "flow trigger" in the ventilator circuit. In early ventilators, prior to microprocessor technology, the primary method of triggering was accomplished through a pressure signal. These ventilators, and even early microprocessor models, had demand valves that often were not responsive to patient effort and thus created an increase in the WOB. With the advent of current microprocessor technology, demand valve sensitivity is rarely seen as a problem; however, controversy remains over the merits of pressure triggering vs flow triggering.
While sensitivity issues are related to patient effort required to signal the ventilator to initiate a breath, patient-ventilator synchrony is related to the matching of flow from the ventilator to the patient's inspiratory demand. At the onset of a patient-initiated effort, the ventilator must provide flow sufficient to meet the patient's inspiratory needs. If the flow delivery system of the ventilator, either by design or from the selection of a particular breath type, is not able to meet the patient's demand, patient-ventilator dysynchrony often occurs. Here, the patient is demanding more output from the ventilator, at the onset of a breath, than it can provide, and a sense of air hunger is often experienced. The patient gets "out of synch" with the ventilator and often tries to override the ventilator's gas flow delivery system. This may lead to increased effort and frustration from the patient. Several investigators have suggested that selection of ventilator breath types that allow for variable flow (ie, pressure control breaths) may avoid flow dysynchrony.[4] This benefit may be partially off-set, however, if lung protective ventilation strategies are used.[5]
The work required to initiate and sustain gas flow from most modern microprocessor-based ventilators is negligible and can be adjusted through selection of trigger modes, either pressure or flow, and selection of breath types. However, even more critical is the imposed WOB created by artificial airways. Care is required in the selection of a properly sized artificial airway and also in maintaining its patency with appropriate bronchial hygiene procedure. Inadvertent narrowing of an endotracheal or tracheotomy tube, from accumulated secretions or compression, will result in a profound increase in patient work.
Bronchial hygiene procedures that are frequently used to minimize the WOB include airway suctioning, aerosol treatments, and secretion mobilization with chest physical therapy or percussive breathing maneuvers. These therapies are directed at improving lung compliance and reducing airway resistance. Positioning the patients to optimize respiratory muscle function can also be used to reduce the WOB.[8]
Pressure Support Ventilation
PSV is a patient assist maneuver that is applied to spontaneous breaths during mechanical ventilation. Pressure support assists the patient's effort through a preset pressure level applied during inspiration. At the onset of a spontaneous breath, the ventilator delivers flow to the patient sufficient to achieve the prescribed pressure level. As airway pressure is maintained, flow gradually decelerates in response to the patient's decreasing inspiratory demand, and then at a predetermined point of minimal flow, spontaneous inspiration is terminated and expiration begins. By assisting the patient's inspiratory effort with a preset level of pressure, PSV can be used to overcome both elastic and nonelastic WOB. Lower levels of PSV are envisioned as assisting the patient in flow-resistive work (nonelastic) associated with the imposed WOB from the artificial airway. As the level of PSV is increased, not only is the nonelastic work load decreased but elastic work load is also reduced.[9] Although some practitioners have advocated using a level of PSV that performs all of the WOB, PSV primarily is used to overcome artificial airway resistance and to partially assist the patient's elastic work. Adjusting the level of PSV is a topic of continued interest, even after 15 plus years of clinical use. Many clinicians initiate PSV using a predetermined minimal setting (eg, 5 cm H2O) while others adjust PSV to achieve a minimal spontaneous tidal volume based on ideal body weight (eg, 5-8 mL/kg ideal body weight). Establishing a spontaneous tidal volume with PSV is partially based on the work of Otis and coworkers.[2] Based on the patient's underlying lung pathology, either primary restrictive or obstructive, a least WOB point is determined. For obstructive patients, this would generally equate to spontaneous tidal volumes of approximately 7-8 mL/kg ideal body weight, while restrictive patients have least WOB points at tidal volumes closer to 4-5 mL/kg ideal body weight. In either situation, the goal is to assist the patient in generating a tidal volume and thus adopting a concomitant spontaneous rate that results in a desirable level of ventilatory work.
Pressure support adjustment: adjust PSV to achieve the desired tidal volume-breathing frequency combination based on the patient's least work of breathing point.
In older-generation ventilators, the rise to the preset PSV pressure and the level of flow that terminated each inspiration was preset and usually not adjustable. As will be discussed in the next sections, these criteria can now be adjusted to fit individual patient needs.
Rise Time
Rise time (RT) refers to the time required by the ventilator to achieve the preset pressure during a pressure breath including PSV or pressure control ventilation (PCV). RT can be envisioned as a means to adjust the attack rate at which the ventilator establishes a preset pressure (Figure 2) and indirectly control peak flow. Several investigators have suggested using RT to adjust flow delivery to establish a more synchronous interaction between ventilator and patient. By establishing a peak flow that is synchronous with the patient's ventilatory pattern and underlying lung disease, WOB can be optimized.[10] Take, for instance, a patient with COPD who has significant airway remolding with increased airway resistance (increased nonelastic work). A breathing pattern that favors lower initial flow rates may result in less flow turbulence and improved gas distribution to those lung units distal to partially obstructed airways. In this situation, a lower RT may be preferred. For those patients with restrictive disorders, a breathing pattern of smaller tidal volumes and faster rates often results in the least amount of energy expenditure during spontaneous ventilation as previously discussed. This pattern necessitates that the ventilator provide fast initial peak flows to satisfy the patient's demand. Setting a faster RT for these patients may lead to improved patient-ventilator synchrony and reduce WOB levels.[11]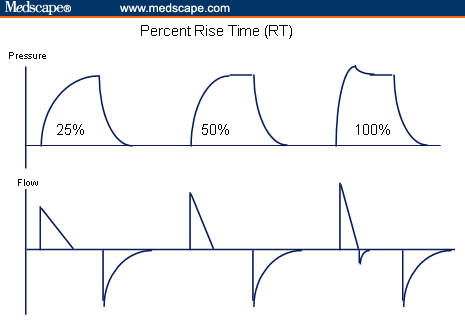 Figure 2. Changes in peak flow at various rise time settings.
Expiratory Sensitivity — Flow Termination
The cycling from inspiration to expiration on a spontaneous breath is activated once flow has decelerated to percent of initial peak flow. Prior to the current generation of mechanical ventilators, the flow termination point was preset by many manufacturers at 25% of peak flow. Thus, if the initial peak flow on a spontaneous breath was 100 LPM, inspiration would proceed until flow from the ventilator decelerated to 25% of its initial level, or in this example 25 LPM (Figure 3). The deceleration in flow, from the ventilator, is in direct response to patient demand. As patient demands decrease, flow decelerates, and at a given point inspiration is terminated. In a perfect situation, the termination of inspiration would coincide with patient effort. Having an exact match between the ventilator and patient's neural drive would avoid under or over shooting flow delivery and result in a synchronous transition between inspiration and expiration.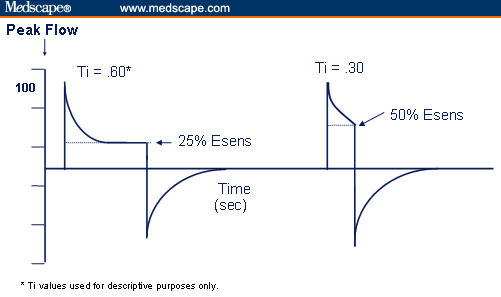 Figure 3. Expiratory sensitivity (Esens).
While today's ventilators lack the sophistication to exactly match flow termination with the patient's neural respiratory drive, many of them do allow for the setting of a flow termination point using expiratory sensitivity (Esens). This feature provides a means to adjust the termination of spontaneous inspiration based on a percent of peak flow. Again, assume that a patient has a peak spontaneous flow of 100 LPM (Figure 3). At an Esens of 25%, inspiration would last until flow decelerated to 25 LPM, which in this example resulted in a spontaneous inspiratory time of 0.60 seconds (used for descriptive purposes only). If the Esens was set to 50%, and the patient again has an initial peak flow of 100 LPM, the breath would terminate when flow decelerated to 50% or 50 LPM, which would decrease spontaneous inspiratory time to 0.30 seconds. Or if a longer spontaneous inspiratory time is desirable, then Esens would be set at 10% and inspiration would continue until flow has decelerated down to 10 LPM (10% of 100 LPM), resulting in a longer spontaneous inspiratory time. In each of these hypothetical situations, spontaneous inspiratory time was selectively altered by adjusting Esens.
Selective use of various flow termination points has been studied by several investigators in patients with COPD.[12] Imagine a patient with emphysema who is on PSV and CPAP. Due to the nature of the patient's airway disease, expiratory flows are diminished and at times may never decrease to the set Esens level. The patient may have to forcefully end spontaneous inspiration by contracting their expiratory muscles, to increase the signal to the ventilator to end spontaneous inspiration, which may lead to further air trapping and autoPEEP. Several strategies could correct this problem, including a resetting of the flow termination point by increasing the Esens level. For those patients with restrictive lung disorders, a lengthening of spontaneous inspiratory time may be desirable to increase tidal volume at any given level of pressure support. Here, a decrease in Esens may prove useful.[13]
Adjusting PSV, RT, or Esens is at the present time not an exact science. Consideration of the patient's underlying cardiopulmonary disease, any acute situations that may influence the neurologic drive for ventilation, and conditions that alter or impair respiratory muscle function must all be taken into account when determining the most appropriate setting for maneuvers. Monitoring spontaneous breathing frequency and tidal volume may be useful in determining if the rise in pressure matches the elastic and nonelastic properties of a patient's pulmonary system. At the "optimal" setting for these strategies, spontaneous tidal volume should be in normal range (5-8 mL/kg ideal body weight), with obstructive patients favoring the higher end of this range and conversely restrictive patients in the lower end of this range. Tidal breathing in this range should result in a spontaneous breathing frequency that results in the lowest WOB for each patient type (Table 5). However, care should be taken when adjusting RT or Esens to assess patient-ventilator synchrony. This may be accomplished by observing the retraction of the inspiratory muscles, in the case of RT, or expiratory muscles, when using Esens, to ensure that the patient is not "fighting" the ventilator. Using the advanced graphic features on modern ventilators affords clinicians the opportunity to observe patient-ventilator synchrony.[10]
Table 5. Obstructive vs Restrictive
Patient Type Pressure Support Rise Time Esens (flow termination) Obstructive 7-8 mL/kg IBW tidal volume Lower setting to reduce turbulence Higher setting to avoid air trapping Restrictive 4-5 mL/kg IBW tidal volume Higher setting to match increased drive Lower setting to increase VT
Esens = expiratory sensitivity; IBW = ideal body weight; VT = tidal volume
Automatic Tube Compensation
As previously mentioned, PSV allows for a preset level of pressure to be applied during each spontaneous breath. Critical to using PSV is determining the appropriate level of pressure that is set by the operator. Pressure settings may range from minimal settings sufficient to provide spontaneous tidal volumes based on a least WOB point or may be set such that the level of PSV provides tidal volumes similar to those used for mandatory breaths. Regardless of the initial level of PSV, the goal is to reduce PSV to a minimal setting prior to ventilator discontinuance. A minimal setting for PSV is often defined as that level of support that is sufficient in overcoming only imposed WOB from the artificial airway, while encouraging the patient to perform the remaining WOB (elastic work). Determining a minimal PSV level that accomplishes this has challenged practitioners since the inception of PSV, and there is often confusion on what pressure should be used to achieve these outcomes. Using too high of a PSV level may mask a problem and the patient could develop respiratory muscle fatigue once the ventilator is discontinued. On the other hand, too low of a "minimal" setting may result in the patient exhibiting an undesirable ventilator pattern while on the ventilator, and discontinuance from the ventilator may be delayed.
Automatic tube compensation (ATC), or what is sometimes referred to as tube compensation (TC), provides a partial solution to this dilemma. TC allows the ventilator to autoregulate the PSV level based on the resistance of the artificial airway. Pressure support is adjusted, by ventilator, throughout each spontaneous inspiratory period in response to changes in airway resistance. While the mechanism for accomplishing this differs between various ventilator manufacturers, the basic premise is that once the fixed diameter and an approximation of the tube length is known, the ventilator can determine artificial airways resistance. Based on a now known endotracheal or tracheotomy tube resistance factor, the ventilator calculates a "targeted" carinal pressure, with carinal pressure being pressure at the distal end of the artificial airway. TC attempts to minimize the difference between the proximal and carinal pressures, thus "erasing" the presence of the imposed WOB from the artificial airway. At the onset of the spontaneous breath, flow is delivered from the ventilator through the airway and PSV is applied to create a constant carinal pressure. Pressure is then regulated proportional to the inspiratory flow during each spontaneous breath. This "automatic" titration of PSV occurs within minimum and maximum limits set on the ventilator to avoid pressure "runaways". As with traditional PSV, the breath can be tailored using RT and Esens to match flow delivery and inspiratory time to the patient's underlying lung disease. The efficiency of ATC has been demonstrated by several investigators.[14] While these studies show a dramatic decrease in the imposed WOB with ATC, factors such as kinking of the tube and accumulation of secretion within the airway may reduce the effectiveness of this maneuver.[15]
Tube compensation takes the guesswork out of setting a "minimal" level of pressure support.
TC may provide another method to assess certain patients for extubation. Patients who would typically be placed on a set level of "minimal" PSV or removed from the ventilator and placed on supplementary oxygen may benefit from ATC. In this situation, ATC takes the guess work out of selecting a "minimal level of PSV" and negates the need to take the patient off of the ventilator so they may be assessed for extubation. In a sense, ATC can be seen as a form of "electronic extubation" providing the practitioner with a glimpse of how the patient will respond if extubated, while avoiding the hazards and complications of premature extubation and the need for immediate reintubation.
Steroids for poor leak test folks
Solumedrol 40 mg IV x 1 followed by extubation in 24 hours
or 40 mg IV Q6 with extubation 24 hours later
(Crit Care Med 2006;34(5):1345)
Bailey Maneuver
Insert LMA before removing the tube
Only two components of a semiquantitative assessment of the need for airway care were associated with successful extubation: spontaneous cough (P = 0.01) and suctioning frequency (P = 0.001).
Steroids for prevention of postextubation edema (Lancet 2007'369:1083)
start solumedrol 20 mg 12 hrs before extubation and every four hours thereafter until tube removal
Dexamethasone to prevent postextubation airway obstruction in adults: a prospective, randomized, double-blind, placebo-controlled studyChao-Hsien Lee , Ming-Jen Peng  and Chien-Liang Wu Critical Care 2007, 11:R72     doi:10.1186/cc5957 Published  2 July 2007 Abstract (provisional)
The complete article is available as a provisional PDF. The fully formatted PDF and HTML versions are in production.
Introduction
Prophylactic steroid therapy to reduce the occurrence of postextubation laryngeal edema is controversial. Only a limited number of prospective trials involve adults in an intensive care unit. The purpose of this study was to ascertain whether administration of multiple doses of dexamethasone to critically ill, intubated patients reduces or prevents the occurrence of postextubation airway obstruction. Another specific objective of our study was to investigate whether an after-effect (i.e., a transient lingering benefit) exists 24 hours after the discontinuation of dexamethasone.
Methods
A randomized, placebo-controlled, double-blind trial was conducted in an adult medical intensive care unit of a tertiary care hospital. 86 patients who had been intubated for more than 48 hours with a cuff leak volume < 110 mL and met weaning criteria were randomly assigned to receive either dexamethasone (5 mg; n = 43) or placebo (normal saline; n = 43) every 6 hours for a total of four doses on the day preceding extubation. Cuff leak volume was measured before the first injection, one hour after each injection and 24 hours after the 4th injection. Extubation was carried out 24 hours after the last injection. Postextubation obstruction (defined as the presence of stridor) was recorded within 48 hours of extubation.
Results
Administration of dexamethasone during the 24-hour period preceding extubation resulted in a statistically significant increase in the cuff leak volume (p < 0.05). The significant increase of CLV and change of CLV relative to baseline tidal volume (%) was not only throughout the treatment period, but also 24 hours after the last dexamethasone injection. The incidence of postextubation stridor was significantly lower in the dexamethasone group than in placebo group (10% [4/40] versus 27.5% [11/40], p =0.037), whereas there was no significant difference in reintubation rate between the two groups (2.5% [1/40] versus 5% [2/40], p =0.561).
Conclusions
Prophylactic administration of multiple-dose dexamethasone is effective in reducing the incidence of postextubation stridor in the adult patients at high risk for postextubation laryngeal edema. The after-effect of dexamethasone may validate the reduced incidence of postextubation stridor in delay of extubation within 24 hours after multiple doses dexamethasone. Trial Registration: NCT00452062
(Chest. 2007; 131:1742-1746) Postobstructive Pulmonary Edema A Case for Hydrostatic Mechanisms
Measurement of the edema fluid/plasma protein ratio and the presence of net alveolar fluid clearance in 10 patients with postobstructive pulmonary edema supports a hydrostatic mechanism for edema fluid formation. The predominantly fast rates of alveolar fluid clearance may explain the rapid resolution of clinical postobstructive pulmonary edema that is typically described.
Table 63-17   — Criteria for operating room or postanesthesia care unit extubation of trauma patients (from Dutton)Mental Status Resolution of intoxication Able to follow commands Noncombative Pain adequately controlled Airway Anatomy and Reflexes Appropriate cough and gag Ability to protect airway from aspiration No excessive airway edema or instability Respiratory Mechanics Adequate tidal volume and respiratory rate Normal motor strength Required Fio2 < 0.50 Systemic Stability Adequately resuscitated (see above) Small likelihood of urgent return to the operating room Normothermic, without signs of sepsis
Tue Jan 6, 2009 10:03 am (PST)

Regular lidociane in the ETT cuff will not work nearly as well. Adding sodium bicarbonate changes the PKA and allows more diffusion through the PVC cuff membrane. Estebe showed for the same dose with regular lidocaine in the ETT cuff only 1% of the neutral base will diffuse at 6 hours versus 60% when lidocaine and bicarbonate was added. I have measured the cuff pressures with an arterial line transducer and the pressure volume compliance curve is slightly steeper with fluid versus air but not significantly. I add 3cc of 2% lidocaine then add 1cc increments of bicarbonate until I have an occlusive seal. You have a slightly less volume at the end of the case and occasionally you may need to add 1cc during the case but not often. Narcotic at the end allows even better tolerance of the ETTon emergence .This works well for cases greater than 1 hour. Forshort cases LTA lidocaine at the beginning helpsGary Yurina
Post-extubation stridor review
Methadone Therapy
http://www.ncbi.nlm.nih.gov/pubmed/16418412
http://www.ncbi.nlm.nih.gov/pubmed/22420584
Cardiac Weaning Failure
Passive leg raising performed before a SBT predicts weaning-induced cardiac dysfunction
Preload
independence assessed by a negative PLR test performed before an SBT predicts weaning failure related to cardiac dysfunction.